Backup/AutoBackup
From OpenPLi Wiki
When you want to quickly flash your receiver and keep your settings, the AutoBackup plugin is a handy tool that will help you restore the nessasary settings after a flash procedure. Settings that are being kept are: All your satellite and bouquet settings, Cccam/Oscam settings, network settings, well almost everything settings.
No plugins are being restored.
Beware: This tool can only be used when there is no major upgrade has been done in Enigma.. E.g. OpenPLi 4 backup. Restore with OpenPLi 5.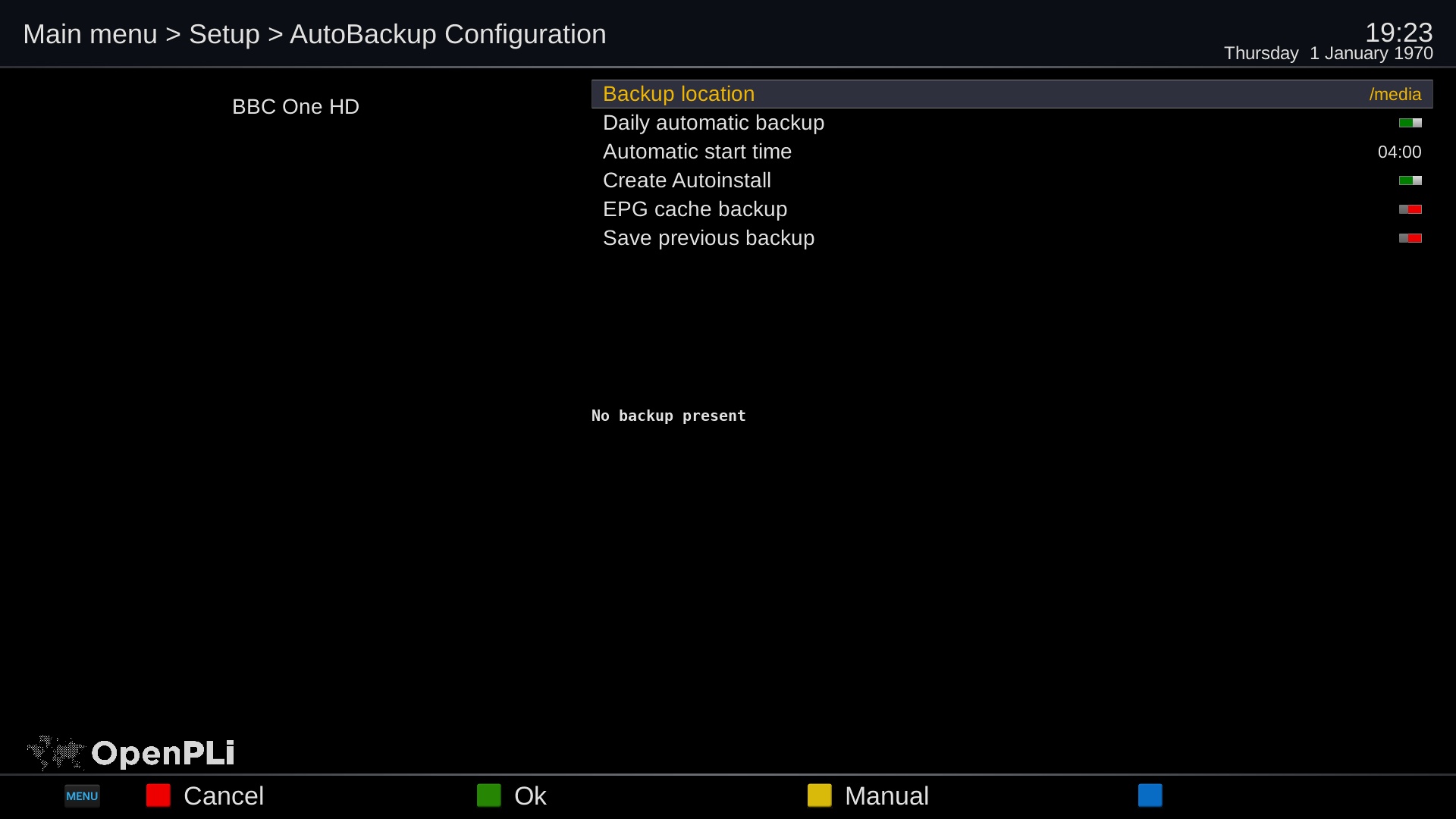 Make an Autobackup

Install the Autobackup plugin

Select a Backup location. Preferable a USB device
Daily automate backup: Enable
Select a time: e.g. 04:00
Create Autoinstall: off
EPG cache backup: off

To test, select the yellow button. If everything is ok, you see the Last Backup date with a recent timestamp.
Use an Autobackup

When you want to flash your receiver with a new software, take the following steps: remove all the USB devices Make a new USB disk with the image you want to flash your receiver During the flash procedure.. Add the removed USB disk. Do this before the flash has been completed
The receiver will start after flashing, and the installation process will find the auto backup files and will restore the receiver with the settings that are known before you flashed your receiver.