Releases
From OpenPLi Wiki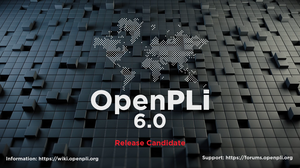 OpenPLi 6.0 - The long awaited OpenPLi 6.0 heralds a new era of OpenPLi images.
As of this release, we no longer release automated nightly beta images, but use a develop -> release candidate -> release flow, with fully tested and stable images are a result.
Known Issues
When you create a CIFS mapping to a device mounted under /media, you get an "out of space on device" error. We are still looking for a solution for this problem.
The xmltvimport plugin no longer exists. This may give an error if you restore a backup of OpenPLi 4 on OpenPLi 6.0. To address this, install EPGimport from the plugin menu.
---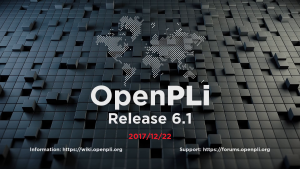 OpenPLi 6.1 - Improvement of a good image.
New receiver support for Amiko Viper Combo, Amiko Viper T2/C, VU+ Uno 4K SE, Zgemma H6, Edision OSnino. Bugfixes and introduction of new features
Known Issues
Due to problems with the overscan wizard, Xtrend ET8000 and ET10000 images can have display problems. We are still looking for a solution for this problem.
On a Mutant HD51 with mode 12 active, you can not use Video 60p frequency. With mode 1 everything is fine.
If you upgrade on the box, avahi-daemon might not want to restart (see fix in the releasenotes).
---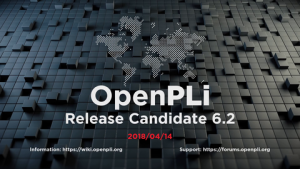 OpenPLi 6.2 - Tweak and Tune.
New drivers for the Xtend ET8000 / ET1000 Bugfixes and introduction of new features
Known Issues
---