Releases
From OpenPLi Wiki
Attention!!

Major releases (like 6 => 7) you must flash, preferably using the menu and choosing the backup option, then everything is restored after the flash. When there is no Hard disk present use an USB stick. 

Minor releases (like 7.0 => 7.1) are updates, so updating will suffice!

OpenPLi 7.1 - Better than 7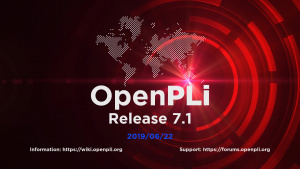 Release date 22 June 2019

Adding support for the Vu Duo4K and the Gamma Curve and a few more, also more functionality added; like multiboot for certain receivers. So come and follow the link below and have look at the release notes of OpenPLi 7.1.
Note: Combined tuners must be reconfigured after an update or flash. This is due to improving tuner management, which is not fully backwards compatible. Tuners that can work 'combined' are therefore 'default' disabled here.
See the releasenotes
OpenPLi 7.0 - Many improvements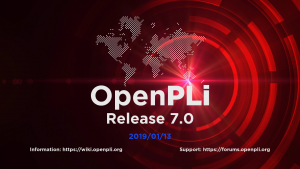 Release date 13 January 2019

Support for the Gamma Curve (aka SDR/HDR/HLG), changes to Samba, Fallback tuner possibilities extended, support for many Wifi USB chipsets, bugfixes and introduction of new features.
With this release:
OpenPLi 6.x has been declared end-of-support. It will no longer receive any bugfixes. Channel lists, transponder XML's and picons will be updated on a weekly basis, until it becomes end-of-live at the release of OpenPLi 8.
OpenPLi 4 has been declared end-of-live. It will not be built anymore, and can no longer be downloaded for receivers for which an OpenPLi 6 exists. Receivers for which OpenPLi 4 was the last supported version are declared end-of-life on our download pages.
OpenPLi 6.2 - Tweak and Tune.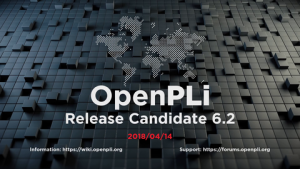 Release date 14 April 2018

New receiver support for Zgemma support for the H9, Axas E4HD 4K Ultra, Qviart Lunix / Lunix3 4K. New drivers for the Xtend ET8000 / ET1000 Bugfixes and introduction of new features.
Known Issues
Mode 12 is not always possible due to hardware limitations of the SOC. Further investigation is needed.
OpenPLi 6.1 - Improvement of a good image.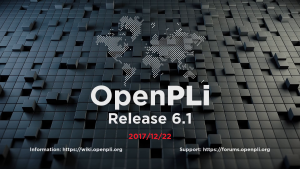 Release date 22 December 2017

New receiver support for Amiko Viper Combo, Amiko Viper T2/C, VU+ Uno 4K SE, Zgemma H6, Edision OSnino. Bugfixes and introduction of new features.
Known Issues
Due to problems with the overscan wizard, Xtrend ET8000 and ET10000 images can have display problems. We are still looking for a solution for this problem.
On a Mutant HD51 with mode 12 active, you can not use Video 60p frequency. With mode 1 everything is fine.
If you upgrade on the box, avahi-daemon might not want to restart (see fix in the releasenotes).
OpenPLi 6.0 - The long awaited OpenPLi 6.0 heralds a new era of OpenPLi images.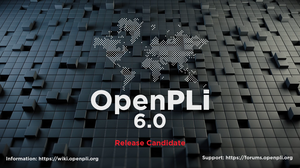 Release date 24 June 2017

As of this release, we no longer release automated nightly beta images, but use a develop -> release candidate -> release flow, with fully tested and stable images are a result.
Known Issues
When you create a CIFS mapping to a device mounted under /media, you get an "out of space on device" error. We are still looking for a solution for this problem.
The xmltvimport plugin no longer exists. This may give an error if you restore a backup of OpenPLi 4 on OpenPLi 6.0. To address this, install EPGimport from the plugin menu.