Main Page
From OpenPLi Wiki
18.212.92.235, welcome to the OpenPLi Wiki Today is: Wednesday, January 23 2019
---
Basic section:
---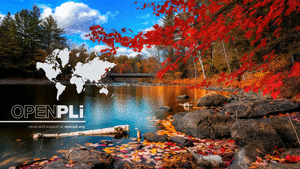 ---
Advanced section: - Information for advanced users

---
---
Expert section: - Information for developers

---
---
Other information:
---
It is our goal to make this OpenPLi® WikiPedia:Wiki into a OpenPLi® software knowledge base, with all information imaginable about both Enigma based and the OpenPLi® firmware images.

Looking for our forum? Go to https://forums.openpli.org
---
Attention

With the CVE number mentioned below a serious vulnerability in relation to the OpenWebIf has been reported.
See https://cve.mitre.org/cgi-bin/cvename.cgi?name=CVE-2017-9807 for details.
The vulnerability makes it possible to create, overwrite or change arbitrary files using a specially formulated web request. Every Enigma2 version with an installed OpenWebIf is impacted. For  those who still have their box open, connected to the internet without the use of a VPN: Please switch this off immediately, before your box is hacked!!!
 
The OpenWebIf team has released a solution for this problem. Receivers with a image BEFORE June 25th 2017 are affected with this problem.

Posted at: June 24th 2017
Content?

Our Wiki has been updated with new content. All the content that is currently online, has been screened on actuality.
Old contend has been placed offline, but on request, can be put back online. Please contact me via PM. If you have suggestions for a article you also can contact me. We'll help you to put the content online. 
Best Regards, Rick Hunter 

Posted at: July 8th 2017